EASILY include high-quality, active, & engaging PE Lessons in your Homeschool!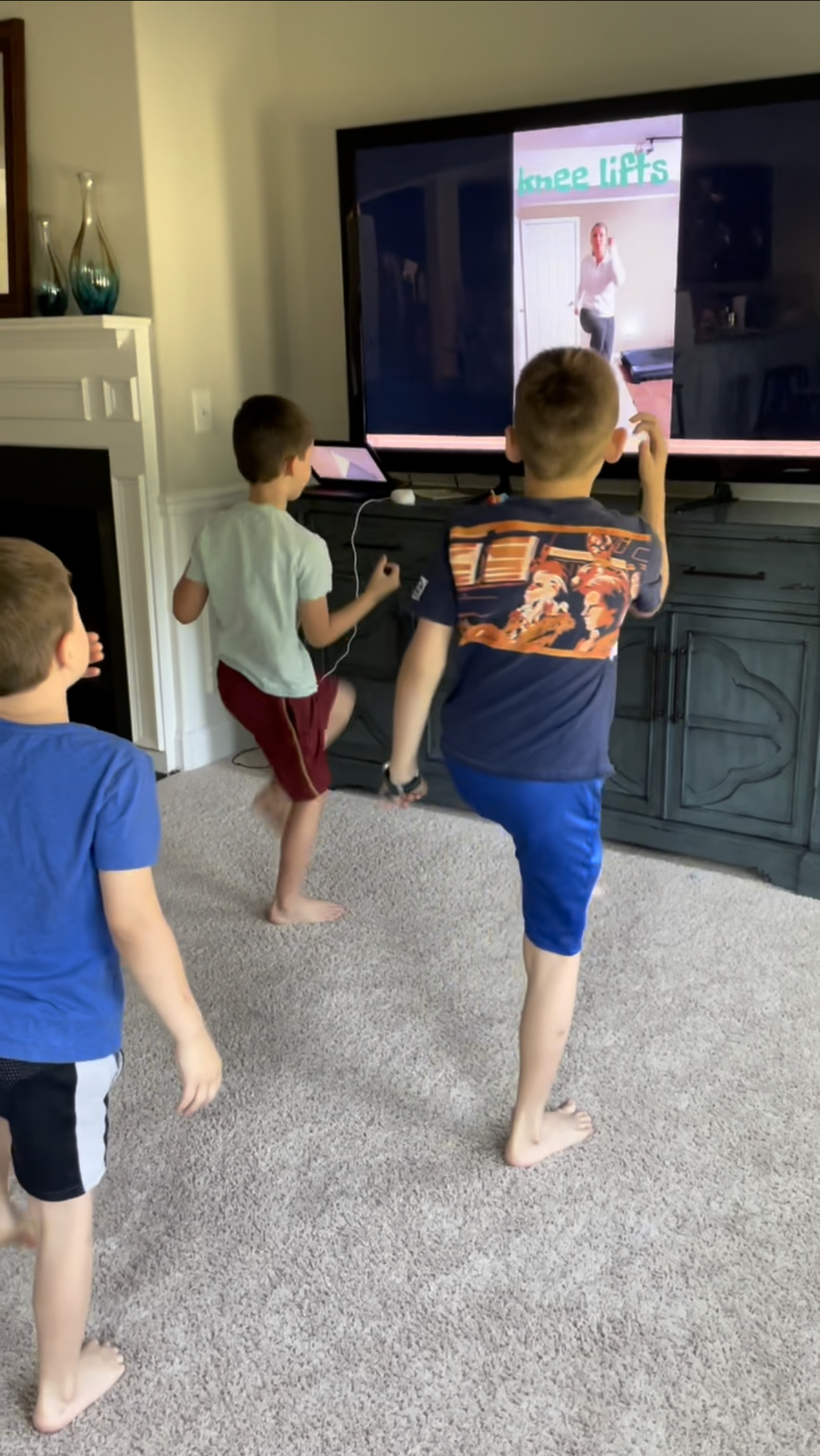 What Your Kids Will Learn
Our Physical Education classes will focus on making your child a lifelong learner in physical fitness and personal health.
Our year long PE Course features 24 lessons that include warm ups, new skills with fun and engaging activities.
The lessons focus on personal fitness, locomotor skills, throwing and catching, yoga, dance, juggling, striking, jump rope, soccer, basketball, and more!
Students will also learn about different sports, athletes, and the bones and muscles of the body.


All while having FUN!
Our PE Classes will teach your kids necessary skills and keep your kids moving all year long!
Have fun and join us for PE Class this year!


PE {Year 1} Course Curriculum